by Pamela Allen
AWNY members and friends were invited to the exclusive members-only club Soho House a few weeks ago to network and learn about important work of The Friends of Australian Wildlife Conservancy.
The Australian Wildlife Conservancy (AWC) was founded by Martin Copely in 1991 with the aim of protecting the natural habitats of our endangered species as Australia has "the worst mammal extinction rate in the world". Friends of Australian Wildlife Conservancy, a not-for-profit organisation founded in New York in 2006 works closely with the AWC, with their company mission and guiding philosophy being that no creature should become extinct. It is clear their efforts are helping make this goal a reality.
Georgina Duckworth, an Australian woman living in New York, heads up Friends of AWC and spoke during the event, enlightening the room about AWC's successful projects in Australia and their need for increased funding and donations.
Georgina has a history of working in the non-profit sector in Elephant conservation and blood cancer awareness before realising her true calling with Australian wildlife.
"I just want to save habitat […] I want to save land and by saving land I will save wildlife", she said.
The importance of saving the world for the next generation was cemented for Georgina after she became a mother, and this has played a role in inspiring her admirable work.
Event attendees also learned about EcoFire – an award winning fire management program of deliberately lit, controlled fires that work to reduce the destruction often caused during fire season. Land burnt by EcoFire ensures an uninhabitable environment for natural fires, which usually wreak havoc on the homes of unsuspecting wildlife. These efforts are proving to be successful in reducing the impact of natural bushfires.
Everyone was also surprised to discover that feral cats kill 75 million native animals every night in Australia and pose a greater risk to endangered species than the dingo.
One of the highlights of the evening came toward the conclusion of the night, with a clip from Channel 7's Sunday Night showing the work of the AWC, footage of the breathtaking Artesian Range in the Kimberly and recognisable shots of Kakadu hats and audio showcasing the familiar Aussie twang. The use of the word "bugger" pulled on the heartstrings of every Aussie in the room. In fact, you can watch the same clip below:
Raffle Prizes
There were also some amazing prizes up for grabs in the raffle draw. Lucky attendees got their mitts on an array of fabulous goodies including skin care packages, signed books and most importantly, Arnott's chocolate biscuits.
1st Prize – Beauty Hamper Kindly Donated by Aesop including Geranium Leaf Body Scrub, Geranium Lead Hydrating Body Treatment, Parsley Seed Facial Cleanser and Mandarin Facial Hydrating Cream – Total Value – $156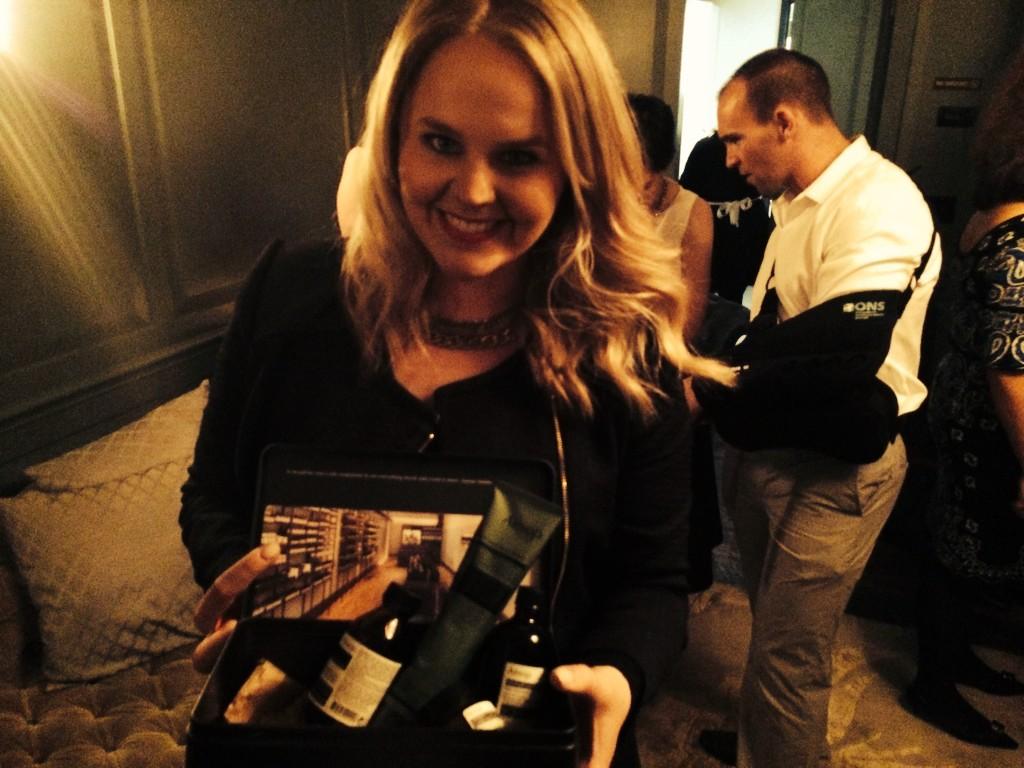 2nd Prize – Award Winning Book Collection by Maree Coote including The Art of Being Melbourne and The Melbourne Book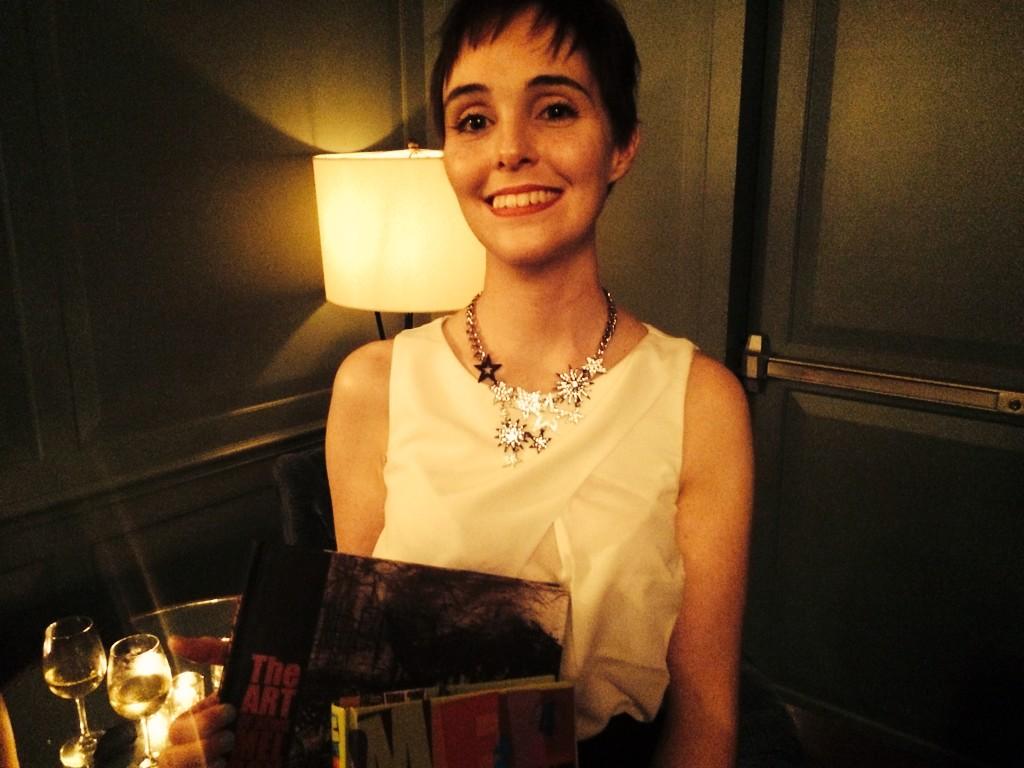 3rd Prize – A selection of Arnott's Chocolate Biscuits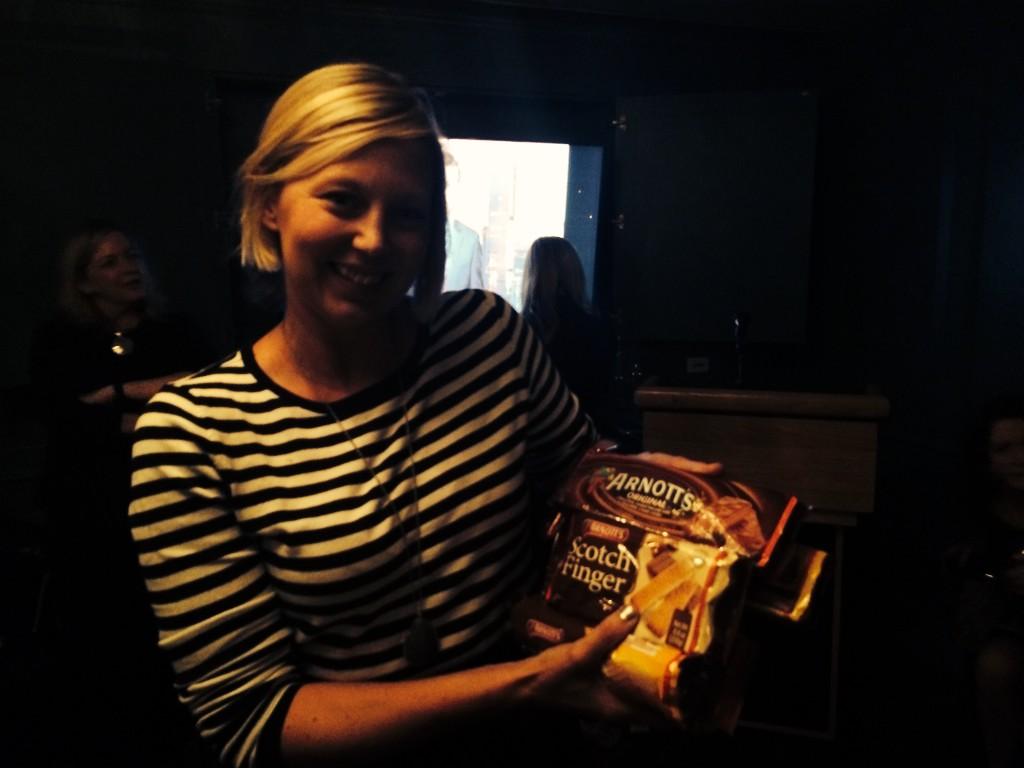 The AWNY event proved to be a huge success among event attendees and organisers. AWNY now host, on average, three events a month, giving Australian women the chance to mingle, make friends and escape from the hustle and bustle of this fabulous and fast paced city. If you would like to keep updated with new events, register for our email newsletter.
Donate Today
If would like to help AWC in their work to save Australian native animals, please donate today, or if you would like to speak directly with Georgina to see how you can help from New York, contact here by email.
Thanks To Our Event Partners